The Amsterdam Institute of Finance is one of the partners of the Dutch M&A Community, the leading platform for professionals working in M&A, Corporate Finance and Private Equity. The collaboration will bring both parties many benefits, promises Frans van Loef, Chair of AIF's Advisory Board. Van Loef sets a high bar: "We want to continue to grow and excel as an independent and innovative learning and development institute that offers state-of-the-art expertise."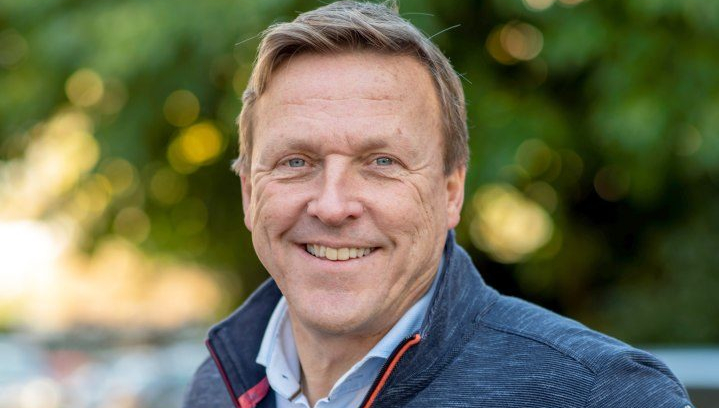 Van Loef earned his spurs climbing the corporate ladder and more recently, he managed the transition from AIF from a banking oversight, to an independent entrepreneurial organization, making him the ideal person to shape and lead the Advisory Board. The board members took to their task with much enthusiasm, but the COVID-19 pandemic threw off the launch. Now all the restrictions have been lifted all previously set goals will be realised and more, promises the chairman: "We have strong ambitions coming out of the pandemic, working with experienced people right out of the heart of the business. They will help AIF in our mission to offer state-of-the-art learning experiences. Not only in terms of topics and network, but also in the way programs are set up and the learning experience is crafted."
The partnership with the M&A Community (MenA.nl) will strengthen the position of the institute, and offer value to professionals within the community. "A number of programs are very relevant to the M&A Community." He names the Advanced Valuation program as one of the chief examples. "Valuation plays an important role at the moment because of the high volatility in the markets." Furthermore: "Valuation methods have trouble keeping up with developments, which means that we need other ways to value companies." The four-day program offers insights in the latest developments in this field.
"Faculty members add depth to the programs with their expertise."

Frans van Loef, Chair of AIF's Advisory Board
Faculty members
The Psychology of Risk program offers another great opportunity to the M&A professionals. "In an uncertain market, risk plays a larger role in the decision-making process. Risk assessment, however, is often a subconscious process. The higher the stakes, the higher the importance of risk factors. In this program the workings behind risk assessment are explained and how risk assessment strategies could be deployed in M&A".
Both of these programs are taught by highly skilled experts. These faculty members are important to the AIF. "Our professors are first and foremost experts in their respective fields, but they all share the common factor that they are engaged in research projects alongside with working with organizations 'in the real world' " according to Van Loef. This adds the extra layer of depth to teaching, just what the institute is keen to ensure. Another aspect which is of key importance, is the ability to translate academic research to the daily practice of the finance professional. He mentions Joost de Haas as another example, the prof. of the Managing Corporate Turnarounds program. "Joost is a leading expert in this field and brings international recognition to the program. Effectively managing corporate turnarounds is super relevant to the M&A Community. Because one thing is for certain: the cost of financing will rise in the coming period, and who knows what else might be heading our way. The program truly enhances your toolkit to remedy the deteriorating financial positions as to restore value for current and future stakeholders. This program provides an excellent deep dive into the complexity of the processes involved."
"Peer-to-peer contact adds value to the M&A Community."
Peers
Attending a program to stay up-to-date on a particular topic is a good thing, says Van Loef, but from his own experience he knows that there's far more to it than just passive consumption. Much information is available online, but it takes quite a bit of skill to know what to look for and how to apply the gained knowledge. Van Loef, therefore, believes in a combination of learning and peer-to-peer contact. "You benefit substantially from engaging with like-minded professionals who deal with the same issues as you do. This adds depth to your insights," he says. "And on top of that, participating in the program offers a chance to speak with true experts in the field, people operating on another level."
The Board runs high with ambition. Van Loef realises the institute needs to keep abreast of current developments. "We not only safeguard that all programs are up-to-date and attuned to current situations," Van Loef says, "but trends and global developments are also kept under very close scrutiny." Van Loef mentions ESG and FinTech as examples of new programs to come soon.
Hybrid
"We're looking into the formats in which we present our programs," confirms the chairman. "Ever since the corona pandemic, hybrid work has gained a permanent place in all ranks of society. We can play into this development by offering our programs in hybrid form." Van Loef is envisioning a mix of traditional offline classes and online seminars, and digital meet-ups after completing the program to share experiences and lessons learned. The digital environment is well-suited for such tasks: "It's easier to get people together and save on traveling time/expenses," according to Van Loef. The advantage of these 'homecoming sessions' is that people are able to provide and receive feedback. "What we see is that a lot of people have additional questions as soon as they start putting the program into practice. Follow-up online sessions offer a great opportunity to brainstorm."
AIF also explores different ways to offer program material to the participants. Many programs come with a hefty load of required reading, and sometimes participants struggle to find the time to work through the entire pile. Video and podcasts are seen by Van Loef as a proper alternative to offer the preparatory material, as that is how most people consume information today.
Another option in the range offered by the AIF, is in-company programs. These are especially of interest to the larger Private Equity firms. The institute offers tailor-made programs fitted to the current challenges the organization faces. An alternative to an in-company programs is in-company grouping, where delegates from similar organizations are brought together to attend a number of modules centred around issues they all face. Van Loef: "We offer in-depth approaches and open up programs to relevant peer-to-peer learning".
Amsterdam Institute of Finance connects you with the brightest minds in finance from world-renowned business schools. For more than 30 years, more than 15,000 ambitious professionals from over 100 countries boosted their careers at AIF. Become part of the AIF Alumni Network, connecting you to peers from more than 1,200 organizations. Learn more at AIF.nl.