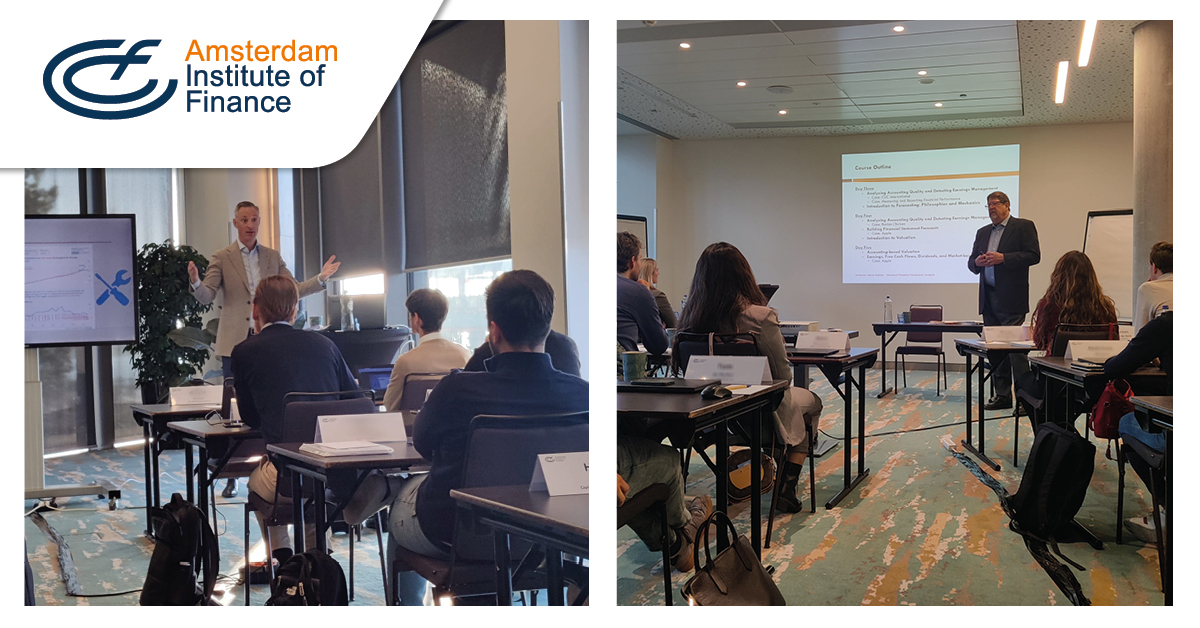 Participants tell us about inspiring days full of knowledge and networking opportunities. "A program that everyone should follow" and "the study material contained exactly the depth I was looking for." These are just two comments from participants in programs at the Amsterdam Institute of Finance (AIF).
Ardi Pratama from Indonesia followed the three-day program Understanding Global Macroeconomics. He works at the Central Bank of Indonesia and there were several factors that were important for him to choose AIF. Pratama carefully researched the professor Peter De Keyzer before enrolling in the program, highlighting the importance of the professor's expertise and background in his decision to attend AIF.
"With his knowledge and background, I could learn a lot from him. I wanted to know more about how European central banks work and operate, and that is precisely his specialty. The program gave me the insights I needed." The financial analyst is therefore very positive about De Keyzer. The trip he made from Jakarta to Amsterdam was more than worth it. "I would have liked to discuss much more with him."
Other participants in Understanding Global Macroeconomics also often have positive words about De Keyzer in their reviews. A participant praised the professor's ability to facilitate engaging and interactive learning sessions, leading to a positive learning experience.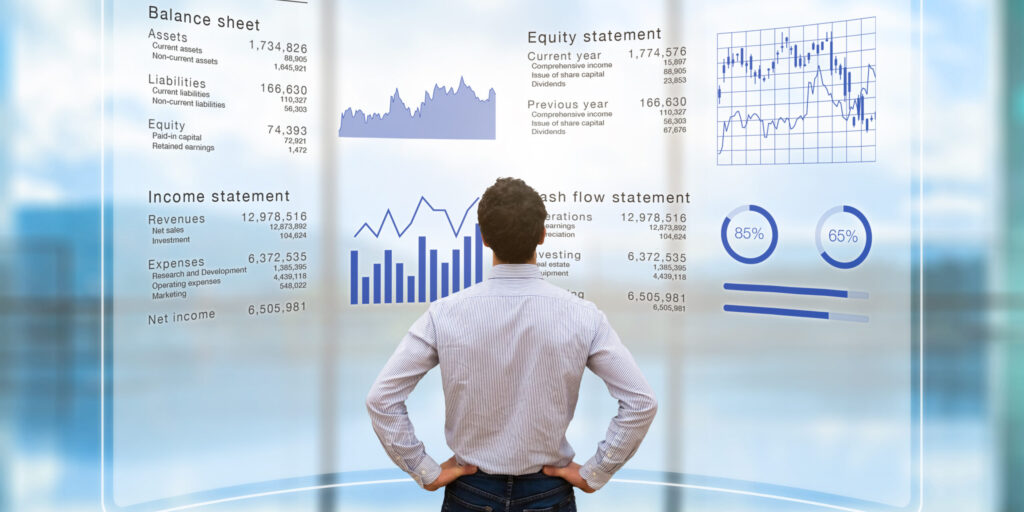 Completely immersed
Wietske van der Kamp is an Associate at an investment company. She wanted to expand her expertise regarding financial statements and followed the Advanced Financial Statement Analysis program with Prof. Jim Wahlen. Van der Kamp calls the program a good addition to the professional knowledge she has gained in her career. "Of course, you learn a lot 'on the job,' and that works fine, but I wanted to understand the matter," she explains. "Then it is very helpful to be completely immersed in the subject for a few days."
What Van der Kamp found interesting about the program was that she could work with practical examples. "This happened in a way that we ourselves look at financial information professionally. Only now it was about large concerns such as Apple." She found it fascinating to deal with that. It also ensured that the theoretical side of processes became more understandable for her. "What was interesting to me was that listed companies were discussed. For example, we learned how a share price is determined in an IPO. These are things that I don't or rarely deal with in my daily work, but it is very useful to know."
"Especially the contacts with European financials are valuable for me."

Ardi Pratama, Analyst Central Bank of Indonesia
Interaction
In addition to the covered material and the professor's professional knowledge, the interaction with other participants was also important for Pratama. "For me, it is very important to know how central banks in other parts of the world work, not just in the emerging markets that I deal with myself," he says. "Especially the contacts with European financials are valuable for me. The good thing about our group was that there were also people from the Middle East present. It is very interesting to hear their views on economic issues." Pratama says that he still has professional contact with some participants and exchanges ideas about economic issues.
The group with which Van der Kamp followed the Advanced Financial Statement Analysis program was also internationally oriented. "That made the group very diverse and created a good dynamic," she says. "I have gained a lot of new LinkedIn connections." Van der Kamp has not done much professional networking, but that has to do with the fact that the fund she works for is Dutch-oriented. "But it is very instructive that you can learn something internationally."
Attraction
"This is a program that is suitable for all financial professionals," writes a participant about one of AIF's programs. Lists of participants and applications for participation in upcoming programs already show that the institute has a great attraction to foreign financials who want more depth and professional knowledge. Frans van Loef, Chair of AIF's Advisory Board, has already hinted that the institute is considering offering online programs to make their educational resources more accessible to financial professionals worldwide. Pratama welcomes this step, even though he says he enjoyed himself in Amsterdam. "I have talked to colleagues about AIF and many of them also want to follow a program. But not everyone has the means and time to come to Amsterdam," he says.
Van der Kamp understands that offering programs online removes a barrier for many people to follow them. "If I participate in such a program, I just want to sit in one place so that I can immerse myself in the subject for a few days," she argues. "When I'm sitting at home or in the office behind my laptop, I'm also busy with all kinds of other things. When you're on location, you're all together and that's where your focus is."
Return days
In addition to logistical advantages, Pratama sees another reason to go online. According to him, it makes it easier for financial professionals around the world to connect with each other. "For countries in emerging economies, those contacts are very valuable," he speaks from experience. "It's already great that financial professionals from those countries have the opportunity to gain knowledge through institutions like AIF. It would be nice to expand on that."

Pratama also welcomes the fact that AIF is looking for ways to bring participants back together after a while to discuss the program they have followed. According to him, it is a perfect way to keep the contacts warm and keep a finger on the pulse of economic issues that go beyond the regional character. Pratama suggests that AIF offer a program on ESG and its implementation without hindering economic growth, demonstrating the interest of participants in cutting-edge financial topics.

Interested in the programs mentioned above?
Join these inspiring days full of knowledge and networking opportunities. Find out more about the programs, view available dates and request a brochure:

> 'Understanding Global Macroeconomics'
With Peter De Keyzer (University of Antwerp) | 3 days | 18 CE credit hours
> 'Advanced Financial Statement Analysis'
With Prof. Jim Wahlen (Indiana University) | 5 days | 30 CE credit hours
> 'Beyond ESG: purpose and sensemaking in complex finance'
With Prof. Eelco Fiole (Universities of Lausanne and Neuchatel) | 2 days | 12 CE credit hours

Subscribe to the AIF newsletter:
Receive relevant news items directly in your mailbox, be always up to date with the featured programs and get free access to AIF Alumni Network Events.
>> Register in the form at the bottom of the site.